Difference between LC3 and conventional Portland cement
Traditional Portland cement consists of 95% clinker. The production of it is energy-intensive and responsible for most of the CO2 within the cement. By reducing the clinker-content with so called Supplementary Cementitious Materials (SCMs), large CO2-savings can be achieved.
LC3 is a new blend of two materials which have a synergetic effect. can reduce half of the clinker content and therby cut up to 40% of the CO2-emissions. Furthermore, LC3 uses industrial waste materials which thereby increase the resource efficiency and reduce the utilization of the scarce raw materials that are necessary for producing clinker. .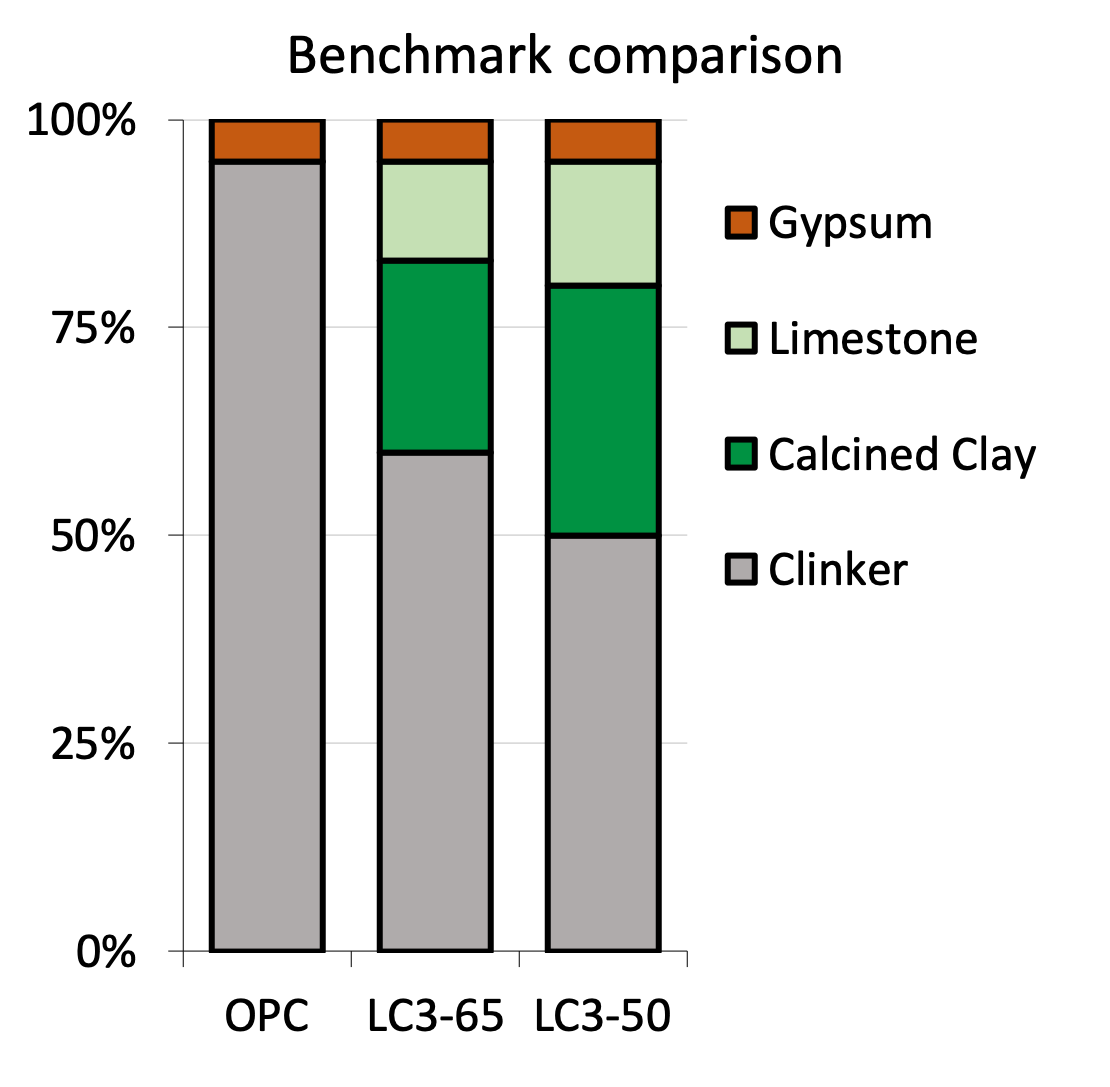 To produce LC3, existing equipment can be used. The production line has to be adjusted since Limestone and Calcined Clay are added. The LC3-blend consists of the following materials:
Clinker that needs to be burnt at very high temperatures between 1400 and 1500°C.
Calcined clays are burnt at approximately 800°C.
Limestone is added  without processing
Gypsum for workability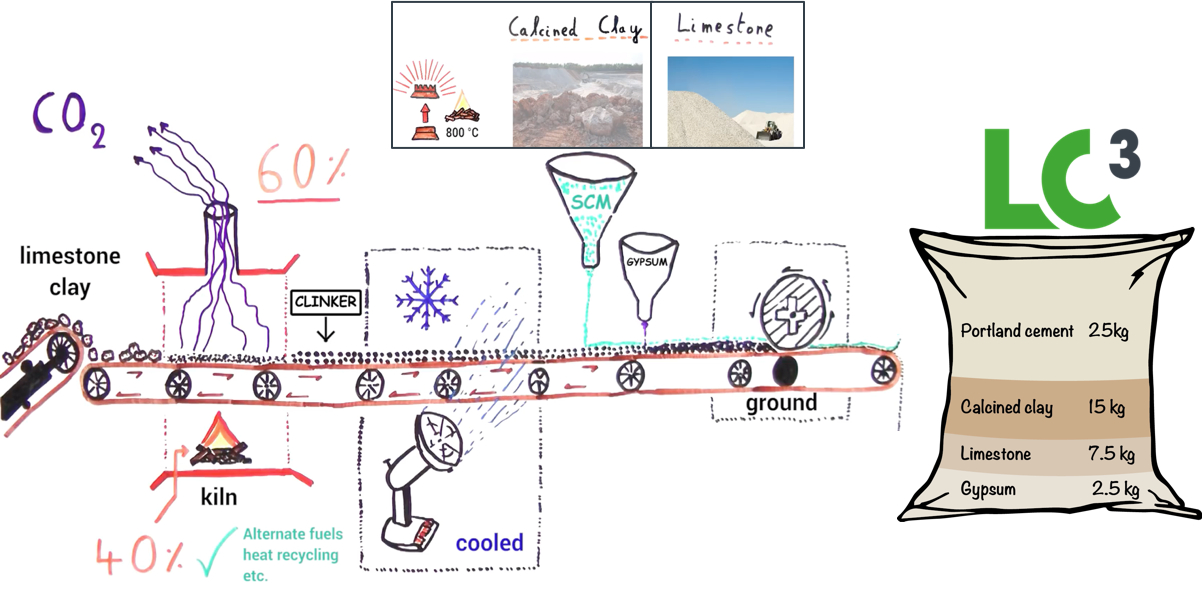 Need support for your LC3-implementation?
Our team has worked for more than 10 years on LC3. There experience in working in different regions and all different types of equipment is important to guarantee a smooth implementation of your LC3-production.
Our teams in Switzerland, India and Cuba can support you with a wide range of consultancy services in order assess the feasibility of raw materials for LC3-production and its application in concretes. We also offer consultancy on sustainability analyses.
For more information, please visit our page of the Resource Centres